BACK
---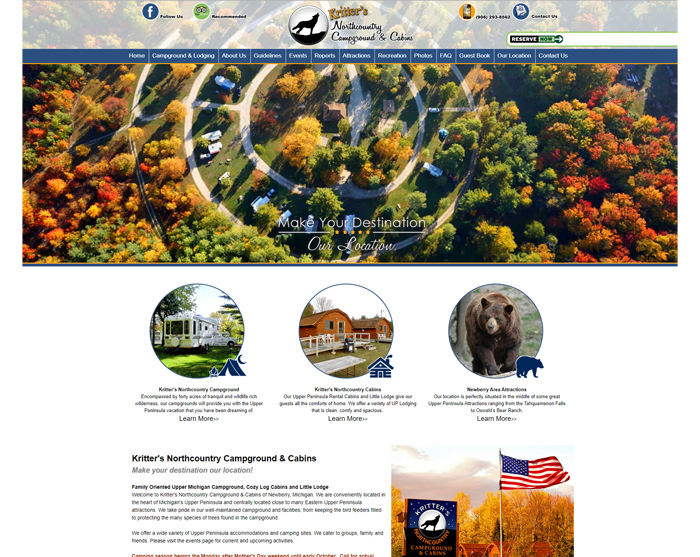 Kritter's Northcountry Campground & Cabins
https://www.northcountrycampground.com/
Kritter's Northcountry Campground & Cabins is located just south of Superior Web north of Newberry, MI. They are located close to many Upper Peninsula attractions and great things to do. They offer a very clean and well-maintained campground and facilities; from keeping the bird feeders filled to protecting the many species of trees found in the campground. They are awesome friends of ours! We stayed at Kritter's Northcountry Campground in 2020 while having our wood floor refinished. The cabin was cozy, warm and VERY CLEAN. Larry and Kathy do a great job at keeping everything up to date. Larry also does our UP Snowmobiling trail report for Newberry, MI. He does a great job.

All of our new websites are created following the guidelines of RWD, Responsive Web Design. Superior Web programming follows an approach to web design that instructs the website to perform well on all devices. We make sure that content, photos and design flows throughout the site on all platforms.

All of our websites are now on a state of the art server with a SSL, Secure Sockets Layer Certificate. When we provide our web services to you and host your site on our server, this digital certificate authenticates your website and encrypts private information. This layer of protection creates trust with users by verifying your website is secure and legitimate. A SSL Certificate helps secure your website.