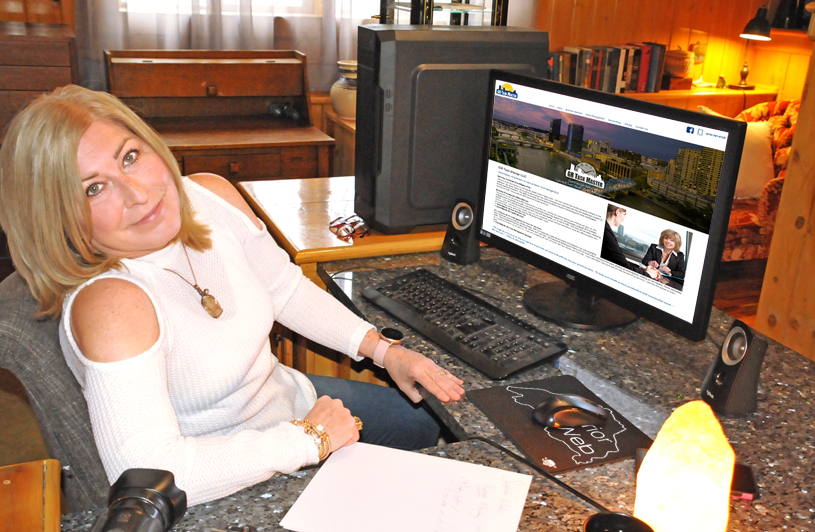 Superior Web Design
Your Upper Peninsula Web Designers

About Us
Welcome to our About Us page featuring our Superior Web Website Design business. Our Upper Peninsula Web Design Services provide clients with websites that will perform on all devices utilizing RWD, Responsive Web Design. Your new website will deliver an optimum view of your website on all PCs, tablets and mobile phones. Superior Web also has a new server that covers you with the security of a SSL Secure Server Certificate. This is a validation and encryption tool which secures and encrypts data going back and forth between the server and your browser. This brings the highest security for private information transferring between your website and your clients.

A Branch of Velvet Green Creations
When we first opened up our business in 1998, we began with a focus on fine art, sculpture, carvings, and fine art prints. We began web designing in 1998 with the determination to build our own website. From there we began forging our path, creating websites for businesses and organizations. Our name, "Velvet Green Creations" was very long and we stuck with it for a couple decades. But two years ago, we decided that our art can stay right there under VGC, and begin a new chapter. We wanted a fresh face for our web design and went with a shorter name. We love Lake Superior, so it just made sense to run with it. Superior Web has risen above the many challenges that we have faced together as a nation. We look forward to working with our future Michigan clients whether its in person or remotely.

Superior Web is located north of Newberry, MI — just 18 miles south of the Tahquamenon Falls. My name is Gina Harman and my company is a small woman owned & Native American owned company doing work for Michigan Small Businesses, organizations, municipalities, health industries, attractions, and cities.

We have done large project work for clients such as the Great Lake's Digest, a TV Fishing show that plays on Fox, NBC and CBS. We have provided our services to the Sault Tribe Health Department which brings information to the more than 45,000 members encompassing a large range of health information, announcement and services. We work with over 100 clients small and large to bring their message to their browsers.

We have been in business since 1998 and will continue to provide optimal web services for clients. We also pride ourselves in communication, with a high priority to fast updates and returning phone calls and emails. We also work with people remotely and have our clients provide us with photos, information, goals, informative links, along with any other vital information that will drive people to their websites.
We are also artists and invite you to explore our art and, "The Ultimate Walleye Collection!" now available.
♦
www.walleyepaintings.com
---
Tyler Hastings, Programmer
Graduated from LSSU - 2005
Majored in Computer Science
Graduated on the Dean's List

Below is a list of Tyler's responsibilities / knowledge here at Velvet Green Creations:
Developed the Velvet Green Creations' Custom CMS Content Management System
AJAX
HTML
PHP
MYSQL
CSS
JAVA SCRIPT
Linux
Oversees our web server needs
Custom Programming
Developing Modules
Tyler also enjoys creating his own operating systems, gaming, and new challenges from Velvet Green Creations.

Superior Web has developed the skills necessary to work entirely through different avenues of digital communications to provide clients with services within our State's restrictions. We can work over the phone, via email, Dropbox, along with other resources to bring you a site to help you overcome the hurdles of these difficult times. We have helped people work remotely from home and build new businesses small and large. If you have an idea that has services or products that you would like to deliver remotely, we can help.

Superior Web is woman owned and Native American owned. We also own the following websites that involve tourism and artisan products: Velvet Green Creations, UP Snowmobiling, Superior Sights, and Gitche Gumee Handcrafted Jewelry. Visit: www.lakesuperiorpendants.com

We have a work portfolio for you to view to help you in considering our services. When we work on your website, we completely focus on you and your goals. We invite you to view our Michigan web design portfolio, visit some of the sites, view through different platforms — your PC, cell and tablet. We especially enjoy working on small businesses, telehealth, lodging and restaurants. We want to see these people thrive, overcome obstacles and surpass their dreams.
♦ Our MI Web Design Portfolio

"We want our clients to succeed, thrive, be found on the web, and overcome today's hurdles. We strive to reflect your organization or company's goals. Call or email us today for a free quote, we are excited to hear from you."