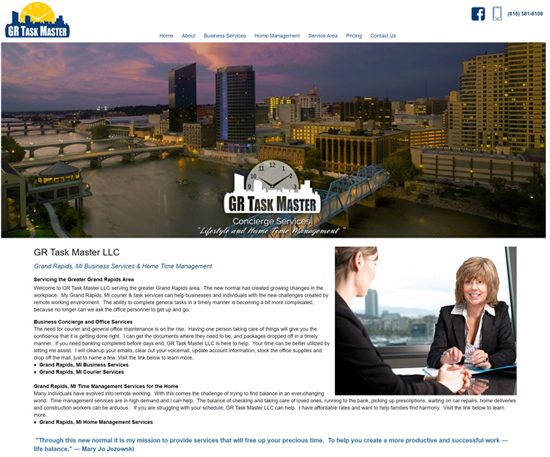 Superior Web Design
Working from Home in the Upper Peninsula and Michigan

Remote Working - Let's Think Out of the Box
The terms, "Michigan Remote Working" & "Upper Peninsula Working from Home" really became common place in our dialogue during the early spring of 2020 due to the Covid-19 outbreak. This hit small businesses especially hard here in Michigan. Superior Web can help you break through these limitations and reach out to new clients. We want to help people rebound from loss with a new vision of working remotely from home in Michigan. Let's get creative together and find new avenues where you can start small or big and grow your new or current business. We can design a website that can help deliver your services and products that you may have never considered possible. We have witnessed first hand businesses getting "creative" in finding new ways to service their audience / clients. The possibilities online are endless. Let us help you find your new way, no matter how large or small and make a plan to make your Michigan Business website come back bigger than ever.

GR Task Master
Our featured remote working website is GR Task Master LLC serving the greater Grand Rapids area. The new normal has created growing changes in the workplace. This Grand Rapids, MI courier & task service can help businesses and individuals with the new challenges created by remote working environment. The ability to complete general tasks in a timely manner is becoming a bit more complicated, because no longer can we ask the office personnel to get up and go.

The need for courier and general office maintenance is on the rise. Having one person taking care of things will give you the confidence that it is getting done right. They can get the documents where they need to be, and packages dropped off in a timely manner. If you need banking completed before days end, GR Task Master LLC is here to help. Your time can be better utilized by letting me assist. They will cleanup your emails, clear out your voicemail, update account information, stock the office supplies and drop off the mail, just to name a few.

Responsive Web Design
All of our new websites are created following the guidelines of RWD, Responsive Web Design. Superior Web programming follows an approach to web design that instructs the website to perform well on all devices. We make sure that content, photos and design flows throughout the site on all platforms.

Secure Server
All of our websites are now on a state of the art server with a SSL, Secure Sockets Layer Certificate. When we provide our web services to you and host your site on our server, this digital certificate authenticates your website and encrypts private information. This layer of protection creates trust with users by verifying your website is secure and legitimate. A SSL Certificate helps secure your website.

Helping Michigan Businesses Through Difficult Times
Superior Web has developed the skills necessary to work entirely through digital communications with our clients and work within our State's restrictions or limitations. Together, we can build your content for your "Michigan or Upper Peninsula working remotely from home website" over the phone, through informative emails, utilizing Dropbox for images, along with other resources to create a site to help you evolve during these difficult times. We have helped people work remotely from home and build new businesses small and large. If you have an idea that has services or products that you would like to deliver remotely, we can help.

"We want to help entrepreneurs who are creating new solutions for the hurdles we face in the workplace. We can create a web presence that is rich in organic content. No gimmicks, no canned templates, and no cheap logos. We provide a secure server, clean design, professional photography, logo design, and easy to navigate websites that works on all devices."