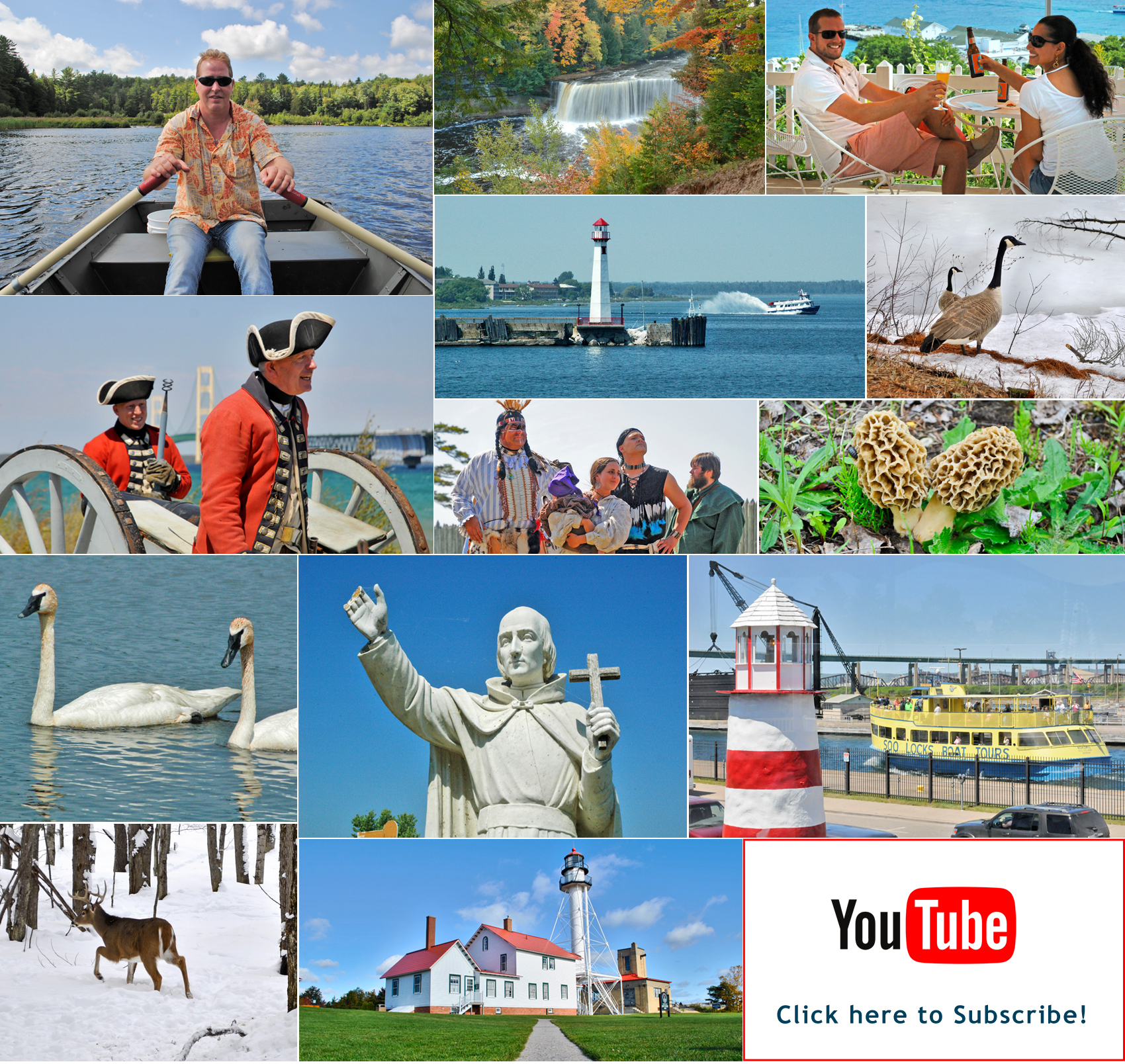 Superior Web Design
Working from Home in the Upper Peninsula and Michigan

Superior Web - Growing Our Superior Sights Tourism Site & Youtube Channel
Welcome to "Watch" page and our information regarding our NEW business endeavors. Our goals are twofold and work together to promote God's Country in the great State of Michigan. We are currently reviving our old Superior Sights Tourism Website for the Upper Peninsula and Northern Lower Michigan—along with creating exciting content for our Youtube Channel.

We will be traveling all over and visiting the places that our tourists love to visit. We will also be working hard on "micro tourism" destinations. This will show some very unique and little known spots to experience on, "the road less traveled". We will also have sub channels that will feature, landscapes, wildlife, big time mushroom hunting, pond life, lakes, ghost towns, hiking, snorkeling, fishing, cooking, gardening, rock hounding, along with some interviews with business owners, tourists and just great people in general.

Our travels begin in September and will continue for years to come. From the southern region of Gaylord, MI to the northernmost destinations of Copper Harbor, MI and Isle Royale — we got you covered. Superior Web will be working very hard to make sure you will find great content that is: trip worthy, educational and fun. Let us help you find no name waterfalls, take a hike through Mackinaw Island, snorkel for agates, or simply take a walk through a forest.

Our site will be like a Travel Vlog. We will be sharing our travel content with you in the form of photos, audio clips, videos and drones. With these formats, we will be able to share our journey as we go (kind of like a virtual diary). I am very passionate about Michigan and extremely excited to begin this chapter and we appreciate your subcribing.
We encourage you to click Subscribe and hit the Notification Bell to get up-to-date videos. New videos will be posting this late summer and fall and we are very excited to bring these to you. Our goals: showcase the beauty of our area, wildlife, attractions, activities, businesses, people, culture, and history. Thanks for "tuning in".
♦ Subscribe Today and Hit the Notification Bell - to get alerts

Youtube Channels We Highly Recommend
Channels Who Have Inspired Us!
♦ Kelly Nightlinger - YouTube

♦ Patrick Theut's Supplement Regimen | Koncentrated K - YouTube

♦ Jiggin' With Jordan - YouTube

♦ Yappy - YouTube

♦ NW Fishing Secrets - YouTube

♦ Simple Living Alaska - YouTube

♦ My Self Reliance - YouTube

♦ Pastor Greg Locke - YouTube

♦ The Hoover Boys - YouTube

♦ Peter Santenello - YouTube

♦ Yooperlites Erik Rintamaki - YouTube

♦ Sean Feucht - YouTube
♦ Learn Your Land - YouTube

♦ Cowboy Kent Rollins - YouTube

"Superior Web creates video content for the Upper Peninsula of Michigan and Northern Lower Michigan. We are currently growing our video and drone libraries to bring you the best in what our destinations have to offer."