BACK
---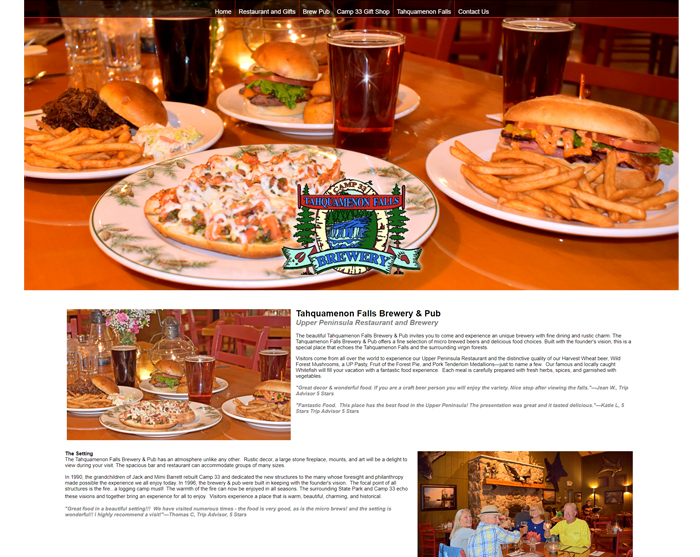 Tahquamenon Falls Brewery & Pub
https://www.tahquamenonfallsbrewery.com/
The Tahquamenon Falls Brewery & Pub is located just 18 miles north of Superior Web. This website highlights a fine selection of micro brewed beers and delicious food choices. Built with the founder's vision, this is a special place that echoes the Tahquamenon Falls and the surrounding virgin forests. We worked with the owner to provide web design, photography work along with building a lot of great history and information about the Upper Tahquamenon Falls.

All of our new websites are created following the guidelines of RWD, Responsive Web Design. Superior Web programming follows an approach to web design that instructs the website to perform well on all devices. We make sure that content, photos and design flows throughout the site on all platforms.

All of our websites are now on a state of the art server with a SSL, Secure Sockets Layer Certificate. When we provide our web services to you and host your site on our server, this digital certificate authenticates your website and encrypts private information. This layer of protection creates trust with users by verifying your website is secure and legitimate. A SSL Certificate helps secure your website.