BACK
---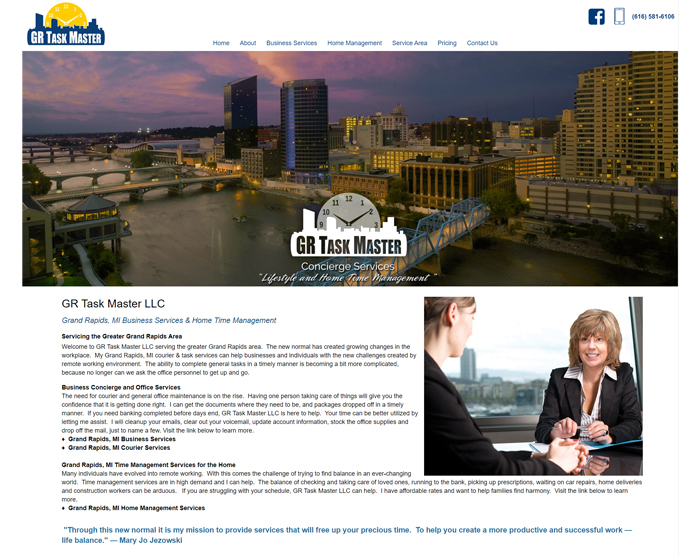 GR Task Manager Serving Grand Rapids
https://www.grtaskmaster.com/
Our featured remote working website is GR Task Master LLC serving the greater Grand Rapids area. The new normal has created growing changes in the workplace. This Grand Rapids, MI courier & task service can help businesses and individuals with the new challenges created by remote working environment. The ability to complete general tasks in a timely manner is becoming a bit more complicated, because no longer can we ask the office personnel to get up and go.

The need for courier and general office maintenance is on the rise. Having one person taking care of things will give you the confidence that it is getting done right. They can get the documents where they need to be, and packages dropped off in a timely manner. If you need banking completed before days end, GR Task Master LLC is here to help. Your time can be better utilized by letting me assist.

All of our new websites are created following the guidelines of RWD, Responsive Web Design. Superior Web programming follows an approach to web design that instructs the website to perform well on all devices. We make sure that content, photos and design flows throughout the site on all platforms.

All of our websites are now on a state of the art server with a SSL, Secure Sockets Layer Certificate. When we provide our web services to you and host your site on our server, this digital certificate authenticates your website and encrypts private information. This layer of protection creates trust with users by verifying your website is secure and legitimate. A SSL Certificate helps secure your website.