BACK
---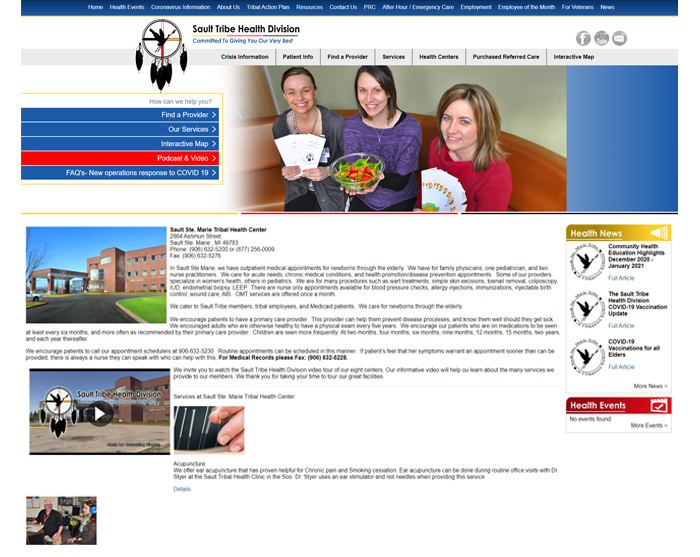 Sault Tribe Health Division
https://www.saulttribehealth.com/
The Sault Tribe Health Division has 7 health clinics or centers providing various levels of medical services throughout our seven county service area located in the Upper Peninsula of Michigan. Visitors can easily browse and learn of the many great services that we provide to our members. Here you can learn about our Health Center locations, services that each location offers, find a provider, view health events, along with a wide range of other important information. We have also provided our members with an informational and entertaining video that gives our members a tour of all of our Health Centers along with learning about the services offered at each location, chi-miigwech.

All of our new websites are created following the guidelines of RWD, Responsive Web Design. Superior Web programming follows an approach to web design that instructs the website to perform well on all devices. We make sure that content, photos and design flows throughout the site on all platforms.

All of our websites are now on a state of the art server with a SSL, Secure Sockets Layer Certificate. When we provide our web services to you and host your site on our server, this digital certificate authenticates your website and encrypts private information. This layer of protection creates trust with users by verifying your website is secure and legitimate. A SSL Certificate helps secure your website.