BACK
---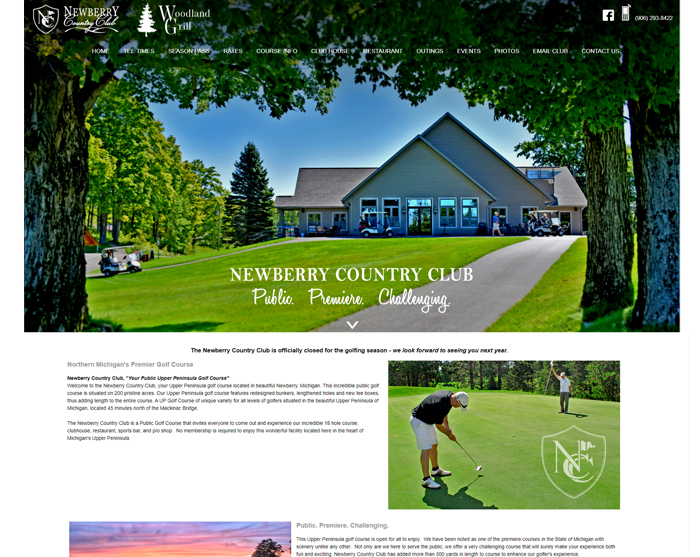 Newberry Country Club
https://www.newberrycountryclub.com/
This incredible public golf course is situated on 200 pristine acres. Our Upper Peninsula golf course features redesigned bunkers, lengthened holes and new tee boxes, thus adding length to the entire course. A UP Golf Course of unique variety for all levels of golfers situated in the beautiful Upper Peninsula of Michigan, located 45 minutes north of the Mackinac Bridge.

The Newberry Country Club is a Public Golf Course that invites everyone to come out and experience our incredible 18 hole course, clubhouse, restaurant, sports bar, and pro shop. No membership is required to enjoy this wonderful facility located here in the heart of Michigan's Upper Peninsula.

All of our new websites are created following the guidelines of RWD, Responsive Web Design. Superior Web programming follows an approach to web design that instructs the website to perform well on all devices. We make sure that content, photos and design flows throughout the site on all platforms.

All of our websites are now on a state of the art server with a SSL, Secure Sockets Layer Certificate. When we provide our web services to you and host your site on our server, this digital certificate authenticates your website and encrypts private information. This layer of protection creates trust with users by verifying your website is secure and legitimate. A SSL Certificate helps secure your website.